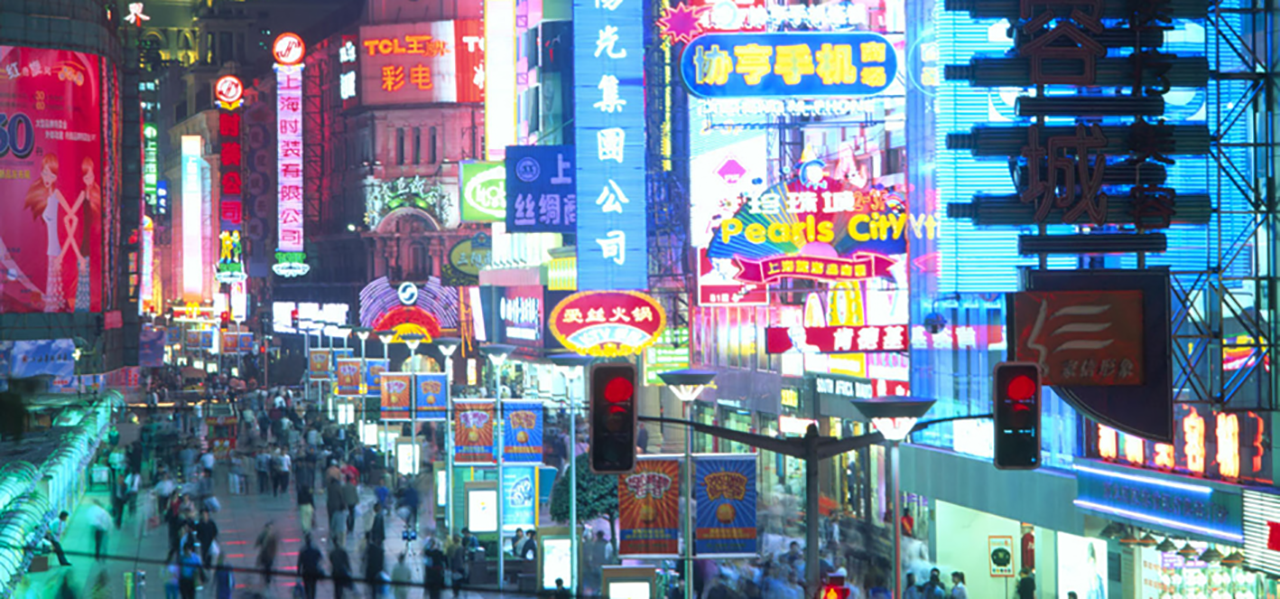 Direct Source is a U.S. owned and managed international trading company headquartered in Shanghai, China. Over the years DSC has developed a local team of factory auditors, QC engineers, and supply chain management specialists with the expertise and experience that enables us to cater to the various needs of our customers around the world. The combination of a Western managed company with an experienced Chinese staff means our clients get the highest quality goods at China prices.
Unlike most agencies or trading companies, Direct Source is a licensed and registered with the Chinese government. DSC was founded with the mission of ensuring each client's requirements are met or exceeded from initial enquiry to final delivery.
Our clients range from native Chinese purchasing veterans to first-time importers. Regardless of your level of experience, sourcing from China always presents many challenges, as well as opportunities. We help you realize these opportunities while managing risk, minimizing cost.  By removing all intermediaries and delivering products direct from the source you fully optimize your supply chain.
Who are your customers?
At DSC we pride ourselves on being able to work with a wide variety of clients.
Primarily we have dealt with the following situations:
Middle market companies or distributors already importing directly from China. These companies typically have a small office, agents, or 3rd party QC services they have tried before, but were looking for a more efficient full service solution to reliably purchasing directly from China.  We typically get involved in supply chains like these by focusing on developing core product lines or innovative new products for the company initially, then expanding into supplementary products lines over time.
Mid size U.S. based manufacturers or companies that currently manufacture their products in the U.S. These companies typically will start with purchasing appropriate components overseas to save on costs.  Eventually they will move the entire product including assembly and packaging to our suppliers in China after their business hits the volumes that mandate a lower-cost manufacturing solution.
Startups or inventors launching a product, or established companies launching a new product line.  These companies will typically require more work in the design and prototype phases.  Our team carefully screens each project regarding the viability of the product before offering a detailed quotation.  This includes such questions as,
Application/use
Distribution Channels
Customer base
Target costs
Initial and annualized volume projections
Timeframe
Please be prepared to answer these types of questions if your company falls into this category.
Are you a third party inspection company?
We typically will not work strictly as a third party inspection company for new clients.  We prefer to work with suppliers that we know and trust, rather than be expected to fix production issues at a factory we are just visiting for the first time. 
The way we work at DSC is very hands on; we are extremely involved in every step of your order from start to finish.  This includes factory selection, prototype development, project management, multiple QC visits, and shipping/logistics. 
What about safety and product testing?
We do work with various third party testing facilities like SGS and Intertek to pass our clients various testing requirements in the case that your particular products require 3rd party testing (UL, ETL, CPSIA, ASTM, etc.)
This can be done through our company (we get very competitive testing rates) or independently (we will provide production samples for you to test as needed).
How much will it cost?
Every order is different, so at Direct Source China we do not have a set service charge in place. We simply build the costs for our services into our quotes to our customers.
By being on the ground and having extensive relationships and connections in China, our professional sourcing team is always capable of securing a more competitive price than a normal client contacting the manufacturer.
The "service charge" is usually the price difference between what we secure and the basic pricing quote that a regular client will receive. So our business model is quite simple, we will provide our clients with the same or better pricing they received from manufacturers in China, while adding the value of overseeing production, quality control, shipping and customs clearance.
Detailed quotations for your upcoming order are provided at no cost. Just fill out our quote request form or contact one of our sales reps to discuss the details and we will turn around a quick and accurate quotation for you.
What other benefits are there working with DSC?
DSC is headquartered in the center of Shanghai. As a vital shipping port Shanghai accounts for a quarter of all commodity exports from China. Our centralized location means access to an abundance of manufacturers in China.
We are an American owned, China staffed enterprise. Our bi-lingual employees communicate seamlessly with our clients eliminating translation issues and other barriers to doing business in China.
Our sourcing professionals take the time to find reliable and certified China product suppliers. We work with factories on a face-to-face basis and there is no substitute for having relationships with factory managers. Reputation and reliability is always our foremost concern throughout the sourcing process.
We are a licensed Chinese company and contract each vendor with legally binding agreements to protect your intellectual property and confidentiality.
Our team is always up to date with the constantly changing legal landscape in China. While you focus on running your business, we handle the complex and time consuming manufacturing details.
At DSC we get excited about each shipment delivered that we know is exactly what our customers ordered or better. We know that all the benefits of low production costs are lost if the China products delivered are of unacceptable quality.
Mechanical components cover the spectrum of all plastics grades, ferrous and non-ferrous metals
and cast metal parts.
Injection Molded Assemblies; all grades of commodity and engineering grade plastics. Single and
multi cavity tools. Single shot, double shot and over molding options.
Stamped Assemblies, Progressive, Deep Draw, Transfer and Single Operation pressings available in
all grades of ferrous and non-ferrous metals. Spot welding and all painting types available.
Cast Components & Assemblies; Pressure casting in Magnesium, Aluminum & Zinc. Investment
casting in steel and stainless steel. CNC machining, sand blasting, polishing, painting and lacquering
options available.
Projects requiring a high degree of value added engineering and quality control services
Injection molded plastic parts and assemblies
Cut and Sew
Custom designed next generation products
Educational
Furniture—wood, metal and other
Finishing-powder coated, dipped, chrome and other finishes
Primary and secondary packaging; custom printed artwork
Ceramics
Outdoor living
Sporting goods, chairs and other custom printed items
Projects that require disciplines across a wide variety of materials.